Breakfast Breakfast Breakfast… It's STILL the most important meal of the day. It is a time when your body is rested and refreshed and ready to get fueled up to tackle the day. Why skip it? One of the best (and easiest) ways to pack in some hot and tasty nutrition is to create an oatmeal bar with all the fixins for your family to eat together or grab on the go. In R2D2 it takes less time and with my secret ingredient, you'll never have gooey slimy oatmeal again. 
Pressure Cooker Steel-Cut Oatmeal
Makes 5 generous servings
I don't know about you, but I have never ever been an oatmeal fan. It's not that I haven't tried, either, and it wasn't the flavor that turned me off, it was a texture thing ….totally and completely. Needless to say, I really wasn't prepared to give steel cut oats a fair shake, but thankfully I did and now I'm a total oatmeal CONVERT! I choose to cook my steel-cut oats for 10 minutes under high pressure with a full natural pressure release for a chewy (yet creamy!) texture and a delightfully nutty flavor. 
1 1/4 cups regular steel-cut oats (don't use instant steel-cut oats. I learned this the hard way!)
4 cups water
1 generous pinch of kosher salt
1/2 cinnamon stick
1 tsp. pure vanilla extract
Spray the electric pressure cooker pot with a generous coating of nonstick cooking spray. Turn pressure cooker to the sauté setting and add oats, stirring and cooking for 2-3 minutes or until oats give off a nice nutty aroma. Add water, salt, and cinnamon stick, stirring to combine all ingredients; lock pressure cooker lid into place.
For a chewier oatmeal texture, choose high pressure setting for 10 minutes; for a creamier oatmeal texture choose high pressure setting for 13 minutes. When timer sounds, unplug pressure cooker (so the keep-warm setting doesn't factor in and scorch your oatmeal bottom), then use a natural pressure release for a minimum of 10 minutes, or until ALL pressure is completely released from the pressure cooker. Remove lid; remove cinnamon stick, then stir oatmeal to incorporate any liquid that may be sitting on top.
When oatmeal has cooled just a bit, stir in vanilla extract; taste oatmeal and adjust seasonings as needed.
Serve oatmeal at once, as desired, with your favorite toppings, or transfer oatmeal to a storage container. When oatmeal is cool, cover and refrigerate for up to one week. To reheat oatmeal, transfer desired amount to a serving bowl and stir in 1-2 Tbs. water or milk into the oats, then microwave on for 1-2 minutes or warm in a small saucepan over low heat until hot throughout; serve with your favorite toppings.
Assorted Toppings
Grandma Hoerner's Big Slice Apples (choose your favorite flavor – there are several my family loves!)
Yogurt – we like a basic vanilla flavor
Assorted nuts and nut butters
Flavored milks or almond milk (we like to use Hildebrand Farms Dairy milk in the strawberry flavor along with sliced bananas and almonds)
Assorted berries
Sliced bananas
Chocolate chips
Toasted coconut
Oatmeal Shooter Cups – For Oatmeal On The Go! 
Portion warm (but not too hot) oatmeal into disposable cups, then top with the favorite toppings of your choice; sometimes I even layer my toppings like an oatmeal parfait into the cups. Add a plastic spoon and send your oatmeal shooter cups out the door with hungry family members ready to conquer the world.  😊
Now You're Cookin',
Chef Alli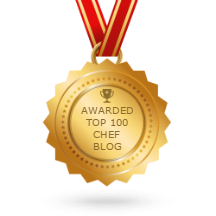 **These recipes were featured on Chef Alli's Farm Fresh Kitchen with From the Land of Kansas, as part of WIBW 13 News This Morning, March 2017. To order your favorite From the Land of Kansas products and ingredients, visit the From the Land of Kansas Marketplace!
Disclosure of Material Connection: This is a "sponsored post." The company who sponsored it compensated me via a cash payment, gift, or something else of value to write it. It may also contain "affiliate links". This means if you click on the link and purchase the item, I will receive an affiliate commission. Regardless, I only recommend products or services I use personally and believe will add value to my readers. I am disclosing this in accordance with the Federal Trade Commission's 16 CFR, Part 255: "Guides Concerning the Use of Endorsements and Testimonials in Advertising."